About
For a while now I have been working on life simulation for computer games, with the goal to provide a natural home, a habitat, for artificial intelligence (AI).
Currently I collaborate with Achim Wache, and we are creating the NEEDSIM Life simulation for Unity - Coming to the Unity Asset store soon. We receive the EXIST Gruenderstipendium from the German Federal Ministry for Economic Affairs and Energy.
If you are interested please do get in touch:
tgeishau
/at/
uos
/dot/
de
.
To get an idea of what you will be able to do with the NEEDSIM Life simulation you can have a look at our
manual
, or our
three minute demo video
.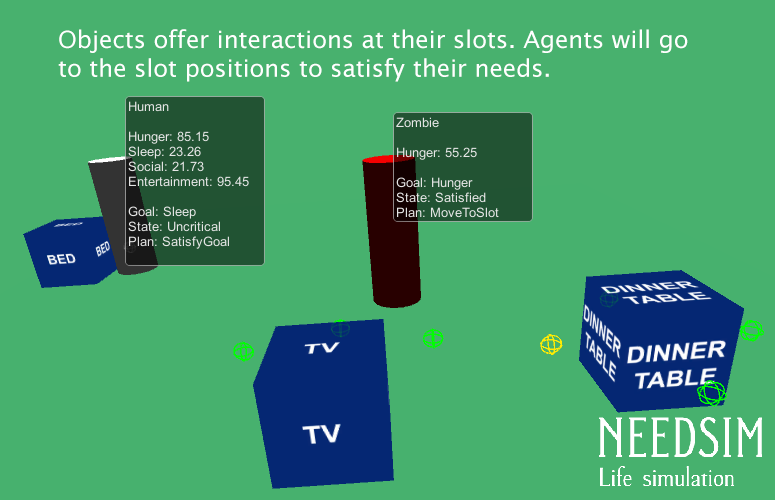 Under
resources
you can find both research aimed at experienced professionals and material to get started with artificial intelligence development for games.